Most Common Calf Stockings
Most Common Thigh Stockings
Featured Collection (Circaid Products)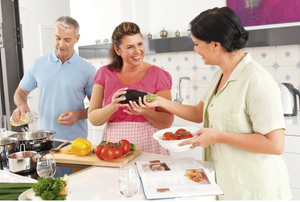 Lymphedema Treatment
Compression can help in the treatment of lymphedema. Lymphedema causes excess fluid to gather in the body and the swelling that occurs as a result of that is called edema or congestion.
There are many ways to help with the swelling caused by lymphedema such as; getting a massage called a manual lymph drainage, using a pneumatic compression pump, applying stretch bandages and the use of graduated compression garments (socks, wraps, sleeves, etc.).
While lymphedema is currently a chronic condition having it doesn't have to stop anyone from a normal, happy and healthy life. We offer compression garments that not only medically help with lymphedema treatment but flow as naturally with an active lifestyle as possible.